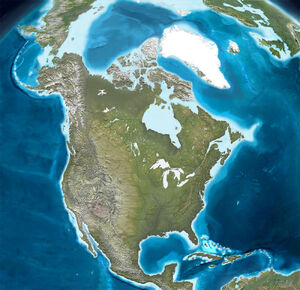 Thank you all for your work!
I hope you enjoyed the project and didn't have too much difficulty with the site. Admin priveleges have been removed, and all pages will be locked. If you need an extension, please contact Tom.
Welcome to the 368U Wiki Page!
Welcome to the Wiki page for GEOG 368U! Your final project involves creating a wiki page. Your groups have been assigned through the course page on Blackboard; please see the Blackboard site for more information.
Here you will find a page for each group as well as a short example of a final project. I have added an FAQ page with questions I get from multiple people. I add how-to information to the FAQ page as I receive questions.
Each group has its own "home" page. Each member of the group is permitted to edit that page. It is up to you to communicate with your group to determine how you want that page to look. All I ask is that each group's page includes links to individual member pages. I would be OK if the page merely had a general overview of your region and possibly basic information on each person's topic, but you are all more than welcome to be creative with how you choose to organize your work.
You each will have your own individual page as well. The individual pages are for you and your topic; nobody else is supposed to edit those. To create your individual topic page, follow the instructions provided at the Getting Started page (a link is provided below).
Go to the help page now to get started.
Let me know if you have any questions; it should be fun!
Editing pages
You must be a student enrolled in this class in order to edit the Wiki pages. This is for grading purposes and to prevent any unauthorized vandalism; non-students are not permitted to edit these pages at this time.
Community content is available under
CC-BY-SA
unless otherwise noted.